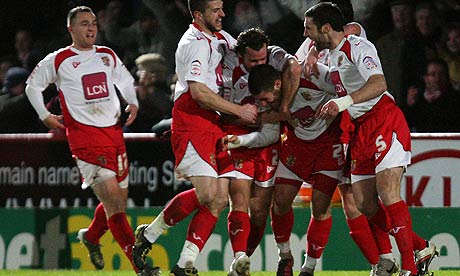 Today Stevenage beat Newcastle, being this round of the FA Cup's big story of giant-killing.
I really wish I could have stayed home all day reading match reports, but watching the second half of the Stevenage-Newcastle match was worth it. I wish I could have watched Bristol City-Sheffield Wednesday, but it was great waking up to the scoreline of 0-3. Now comes the tricky bit – what if Weds draw Everton in the fourth round? I'm going to have to hustle and figure out how to make it over for that. I hope Liverpool continue to implode tomorrow.
And thus ends some boring football talk.